INCANS Risk INSIGHT publication issue 7: A square peg in a round hole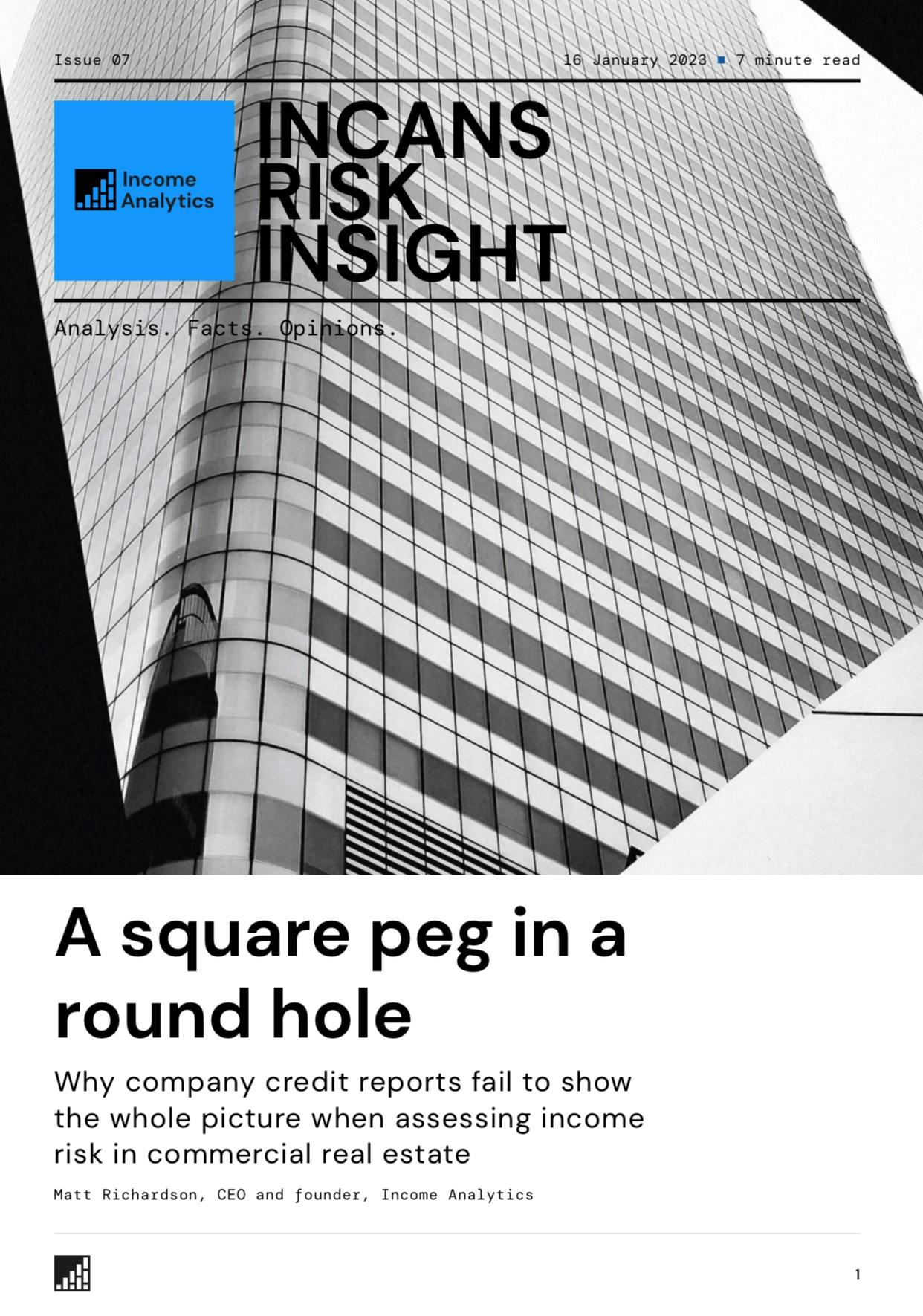 We have entered an incredibly tough economic environment. The cost of lending has risen sharply and values are plummeting. In these circumstances, one fundamental aspect of commercial real estate comes to the fore: it's all about rental income.
Data from MSCI consistently shows that about 70% of the long-term return from commercial property in developed markets comes from the income component. While capital growth fluctuates considerably, income return is what pays the equity dividends, fund distributions and advisory fees that drive the market. It also services the all important debt cover on property loans.
Read the full publication HERE
Related Stories