MSCI and Savills lead funding round into Income Analytics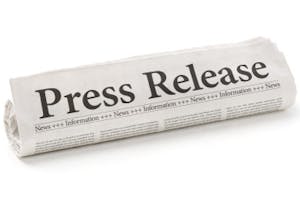 MSCI and Savills lead funding round into Income Analytics
MSCI and Savills have led a funding round into Income Analytics, a data technology firm that provides investors with proprietary global rental default risk measures on commercial real estate income (the INCANS Scores) at tenant, asset, fund and portfolio levels
Providing real-time analytics and ratings on income risk in commercial real estate aims to increase transparency, improve operational efficiency and reduce costs for real estate professionals, investors and lenders
Both Savills and MSCI intend to embed INCANS Score in their solutions
Grosvenor Hill Ventures, the proptech investment subsidiary of UK listed real estate advisory firm Savills, and MSCI (MSCI:NYSE), a leading provider of mission critical decision support tools and services for the global investment community, have led a funding round into Income Analytics. 
The data technology firm provides investors with proprietary global rental default risk measures on commercial real estate income (the INCANS Scores) at tenant, asset, fund and portfolios levels.
Savills will adopt Income Analytics' INCANS product across its valuation, capital markets, agency and investment management teams.
Separately, MSCI has entered into a distribution agreement with Income Analytics and René Veerman, Head of Real Estate, at MSCI, will take a seat on their board of directors.
Both MSCI and Savills have taken undisclosed minority stakes in Income Analytics, which will use the investment to expand its services globally.
Income Analytics already counts among its clients a number of leading UK, Irish and EU based property professionals, institutional investors and lenders.
Income Analytics is a cloud based financial information platform that allows real estate investors, owners and lenders to minimize their probability of rental loss by more accurately identifying their counterparty risk, quantifying the future probability of future tenant failure, monitoring the financial health of their tenants 24/7 and benchmarking/analysing asset and portfolio level exposures through their proprietary INCANS Scores.
Matthew Richardson, Co-Founder and CEO of Income Analytics, said:
"Income Analytics' service helps investors understand the risks associated with a commercial real estate portfolio. Historically, investors into commercial real estate have shown a repeated tendency to anchor to capital returns instead of income returns despite the fact that over time the level, duration and quality of the rental income paid is the most reliable guide to the long-term performance of real estate.
"Everyone is wedded to the idea of the value of the building but very few have any idea about the risk of failure attached to the cash flow in their portfolio outside of the top-10 or so assets. Understanding income risk is crucial for investors, lenders and other real estate professionals if they want to make informed decisions that are driven by data.
"It's a great vote of confidence in the product that we have developed to date that both MSCI and Savills, which are globally recognised names in property analytics and commercial real estate investment respectively, have backed us as investors and distribution partners, and I look forward to working with them closely as we look to expand our offering globally."
René Veerman, Head of Real Estate, at MSCI, adds:
"Never has risk management been in more demand by our real-estate investor clients. The ability to better understand the drivers of capital growth and valuation movement across more markets and to link tenancy risks with performance measurement and broader risk metrics will help our clients develop a greater understanding of their portfolios. This transparency can enable them to solve critical investment problems and identify performance and manage risk. 
"Through this strategic partnership, MSCI and Income Analytics will drive innovation and development for MSCI to provide enhanced analytical tools and solutions for real estate investors."
Simon Shaw, CFO of Savills Plc, said:
 "This investment is in line with the strategy set by Grosvenor Hill Ventures to invest in and support promising data technology start-ups. Tenant risk has been thrown into the spotlight this year, more than ever before, and as we come out of the crisis analysis undertaken by our valuation, transactional and property management teams is ever more crucial for clients. Our fund management business is also set to benefit from this tool to monitor tenant risk across our funds and portfolios. "
Notes to editors:
About Income Analytics
Income Analytics is based in London and was founded in 2019 by Matthew Richardson, Matthew Hopkinson and Chris Arnold.
Income Analytics founders, Matthew Richardson, Matthew Hopkinson and Chris Arnold have a combined 65-years of experience in commercial real estate across investment, quantitative analysis and financial data provision.
Prior to founding Income Analytics, Matthew Richardson was Director of Research, European Real Estate at Fidelity International in London while Chris Arnold was Head of Quants, Data Analytics and Systems, European Real Estate with Fidelity International. Matthew Hopkinson was previously a founding director at The Local Data Company, establishing it as the UK's leading data and insights company in the retail sector.
Income Analytics' mission is to make the global CRE investment market more transparent and efficient by adding genuine value to the risk management process.
Income Analytics' real-time analytics and ratings on income risk in commercial real estate gives real estate professionals, investors and lenders data-driven insights that allow them to:
View the entire global corporate structure of their counter party   
Quantify and forecast the future probability of tenant failure
Convert the projected probability of loss to an equivalent corporate bond rating
Monitor the financial health of tenants 24/7
Benchmark asset and portfolio level exposures